This topic includes:
Several menus are located at the top of the MADRIX 5 window. In addition, there are several sub-menus to choose from.


Ctrl+N - This represents a keyboard shortcut that will perform the action directly rather than using the menu.
... - Indicates that a new window will open on top of the main MADRIX 5 window.
> - Indicates that this entry has sub-entries.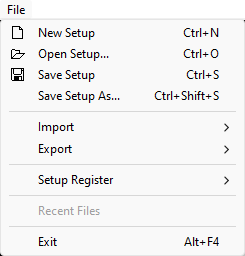 Learn more »File Types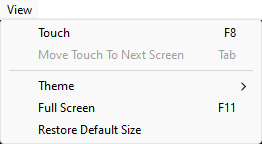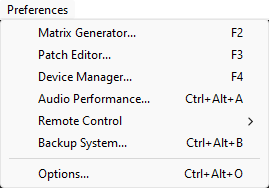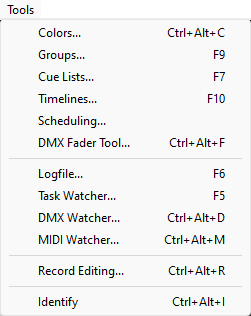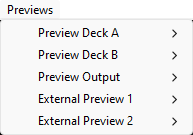 MADRIX 5 features a number of Preview Windows. These sub-menus give access to their context menus.
Learn more »3 Previews