This topic includes:
The main menu of this software is located at the top of the MADRIX RADAR window.


Ctrl + N - This represents a keyboard shortcut that will perform the action directly rather than using the menu.
... - Indicates that a new window will open on top of the main MADRIX RADAR window.
> - Indicates that this entry has sub-entries.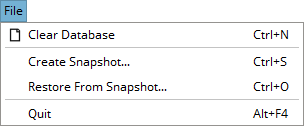 Refers to how the user interface looks.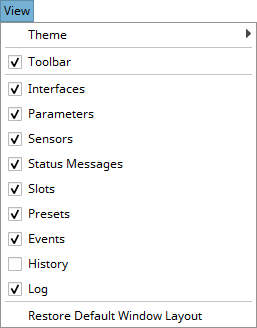 These settings remain valid and set beyond any restart of the software.

Refers to tools that allow configuration of devices or communication with them in the network.