This topic includes:
MADRIX RADAR is a commercial software product that requires a valid license in order to be able to fully use it.
Please learn more below.
MADRIX RADAR is an independent software that allows you to choose compatible RDM nodes.
You gain the enormous advantage with MADRIX RDM nodes of running a fully integrated system. Our MADRIX hardware processes RDM data packages in a way that does not result in interference with DMX data packages during full and live operation, which could lead to visual flickering or other signal interruptions. MADRIX interfaces manage these data streams highly efficiently and intelligently.
When using third-party RDM nodes, MADRIX RADAR offers a demo mode. As such, you can download the latest MADRIX RADAR Software to test for free at »www.madrix.com
What are the features of the Demo Mode?
What are the limitations of the Demo Mode?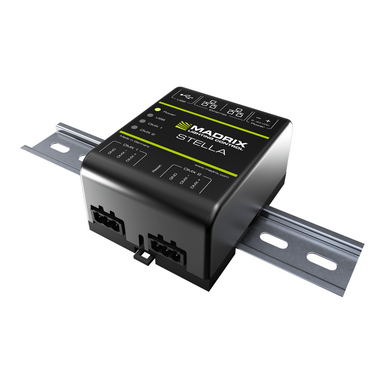 Third-Party RDM Nodes & MADRIX RADAR fusion License
MADRIX RADAR fusion Licenses
The MADRIX RADAR fusion licenses are available as:
MADRIX RADAR License Upgrades
MADRIX RADAR big data License
This license is available as:
MADRIX KEY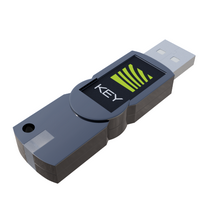 The MADRIX KEY is a USB dongle.
It needs to be connected to your computer. Only then, it activates the license it provides for software.
You will require and receive a MADRIX KEY, when purchasing a MADRIX RADAR fusion License [or MADRIX RADAR big data license].
Please activate your MADRIX KEY first, when using the MADRIX RADAR Software for the first time
[or when having acquired a MADRIX RADAR License or MADRIX RADAR License Upgrade].
Please follow the steps described below:
1] Make sure you are online. An active internet connection is required for the activation.
2] Download the latest MADRIX RADAR Software from www.madrix.com
3] Install the MADRIX RADAR Software and then connect the MADRIX KEY to your computer.
4] Start MADRIX RADAR now and go to the menu Help > MADRIX KEY > Activate MADRIX KEY...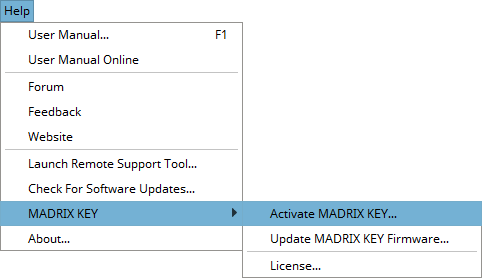 5] Enter your ticket number and follow the on-screen instructions.
You can check which MADRIX RADAR licenses your MADRIX KEY provides.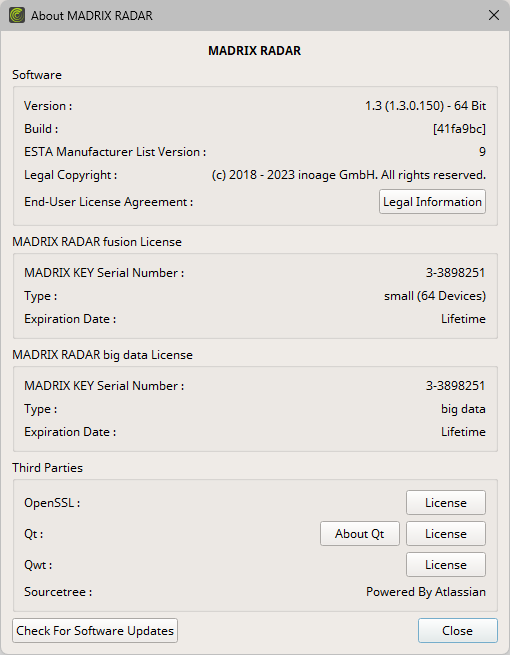 To ensure interruption-free operation of the software and devices, please make sure to check the power saving settings of Windows.
Learn more »PC Power Management

This electrical device and its accessories need to be disposed of properly. Do not throw the device into normal trash or household waste. Please recycle packaging material whenever possible.