This topic includes:
MADRIX can control DVI-based LED products.
DVI output is particularly useful when using a video beamer [VGA or DVI, for example], a DVI video wall, the software LED Studio, on-screen capturing, or in similar fields of application.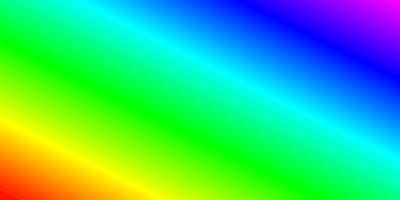 The following MADRIX products support DVI output: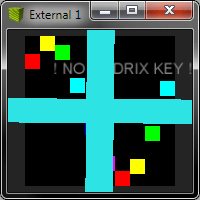 Learn more »MADRIX KEY [Software License]
Configuration Of Microsoft Windows
When using DVI output, make sure to configure the graphic card outputs in Windows first!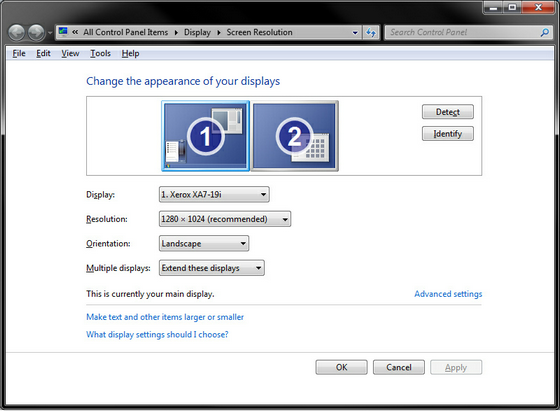 Make sure to configure your virtual LED matrix in MADRIX before using DVI output.
Configuration of the virtual LED matrix is a requirement!
You can use the Matrix Generator or the more advanced Patch Editor for this task.
Learn more »Matrix Generator or »Patch Editor
MADRIX features 2 DVI outputs.
Moreover, there are 3 modes available for DVI output:
1] Activate DVI Output.
2] Configure DVI Options.
3] Configure External Window Settings.
1] Activating DVI Output
To activate DVI output:
To activate the second DVI output:
2] DVI Options
Each of the DVI outputs has a context menu.
This menu makes various options available to you for External Preview 1 and External Preview 2, respectively.
Note: Should an option be grayed out, it is not available at this moment or for this particular DVI output.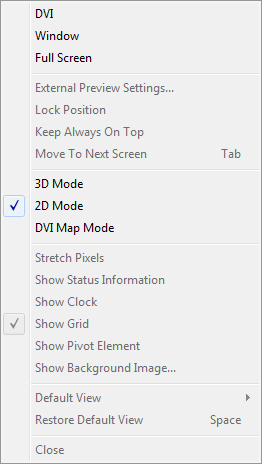 External Preview Settings are an important part of the DVI output configuration!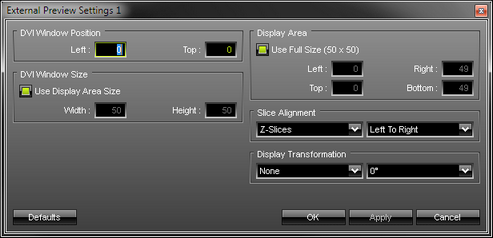 3D Mapping For DVI
Example
Slice Alignment Settings
Switching Screens In Full Screen Mode
You may want to send your Full Screen DVI output to another screen that is not the one you are using MADRIX on. This could be a second monitor or a projector, for example.
One Monitor
Several Monitors
You must install and configure your graphics card and monitors correctly in Windows first to use this feature!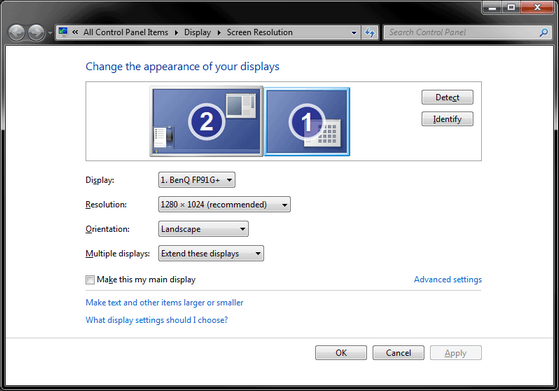 You can upscale or downscale the DVI Output.
That means you can increase or decrease its size without changing the native pixel resolution [as defined in the Matrix Generator or Patch Editor].
Further settings are available in the MADRIX Options.
Learn more »Performance