This tutorial shows you how to highlight fixtures in MADRIX 5 with the help of the Patch Editor.
Date: 10/2019
MADRIX Version: 5.1b (Created with)
Corresponding Video Tutorial: »Highlight Fixtures
Note:
Task:
We have to verify if the positions and DMX Start Addresses of the following patch are assigned correctly. This patch was created via the Import Fixture List function in MADRIX 5. When you want to learn how you can import a CSV fixture list in MADRIX 5 please have a look to the corresponding tutorial: »Import A Fixture List.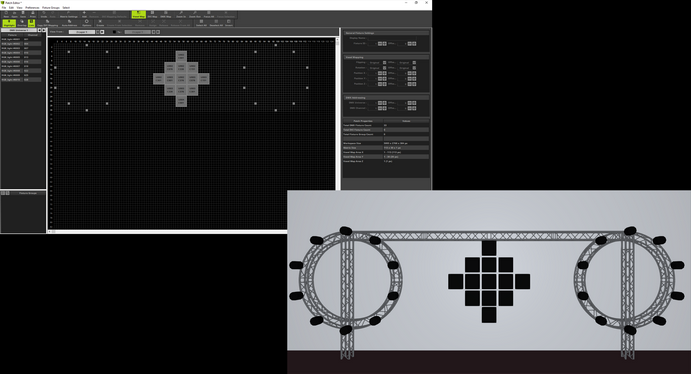 Download:
An executable Visualizer file you can download under the following link: CirlesAndDiamond.exe
Congratulations! You have successfully learned how work with the Highlight functionality in the MADRIX 5 Patch Editor.