This topic includes: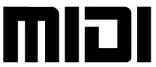 MIDI [short for Musical Instrument Digital Interface] is a widely-known communication standard and digital interface.
In MADRIX 5, there are mainly 4 areas of application for MIDI:
MIDI devices are often simply connected directly via USB or via a MIDI-to-USB interface to the computer.
To ensure interruption-free operation of the software and devices, please make sure to check the power-saving settings of Windows.
Learn more »PC Power Management
1] Connect your MIDI device.
2] Set up MIDI and enable your device.
3] Choose how to use the device and incoming signals.
1] Connect Your MIDI Device
2] Set Up MIDI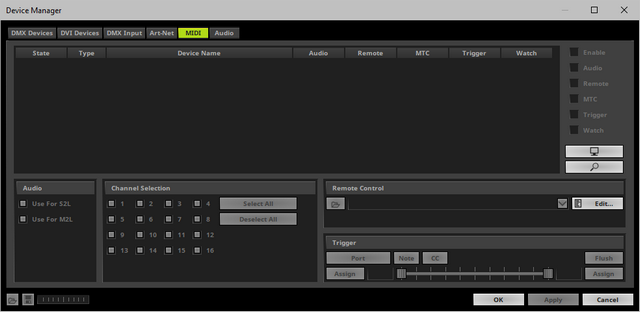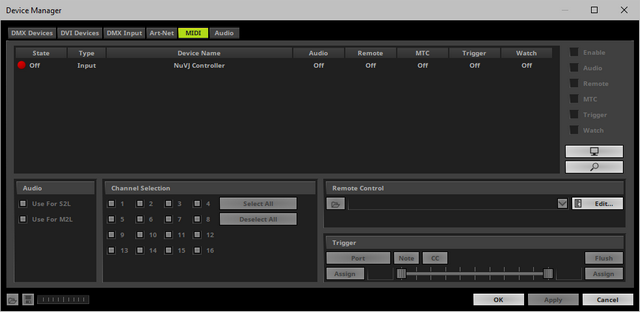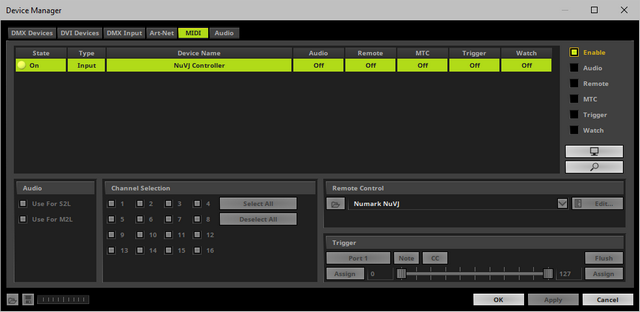 3] Choose How To Use MIDI
Now, several options are available to you:

Configuration

MIDI Commands
MADRIX 5 can receive the following MIDI command types:
MADRIX 5 includes a number of preprogrammed MIDI maps. Learn more in the following chapters.

Learn more »[TRI] Trigger Effects