This topic includes:
During the MADRIX installation process, you can choose to install various examples. These samples include:
During the setup, choose Examples from the list of components.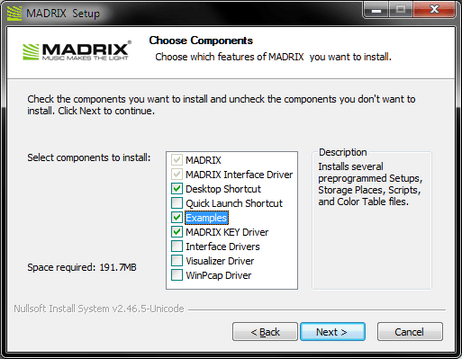 After the installation, you can find the examples on your hard disk.
▪

Navigate to

C:\Users\USERNAME\Documents

\MADRIX3 Samples\




[Please insert your Windows username for USERNAME].
MADRIX uses a variety of different kinds of files.
Learn more »File Types