This topic includes:
▪Stand-Alone Playback & Central Hub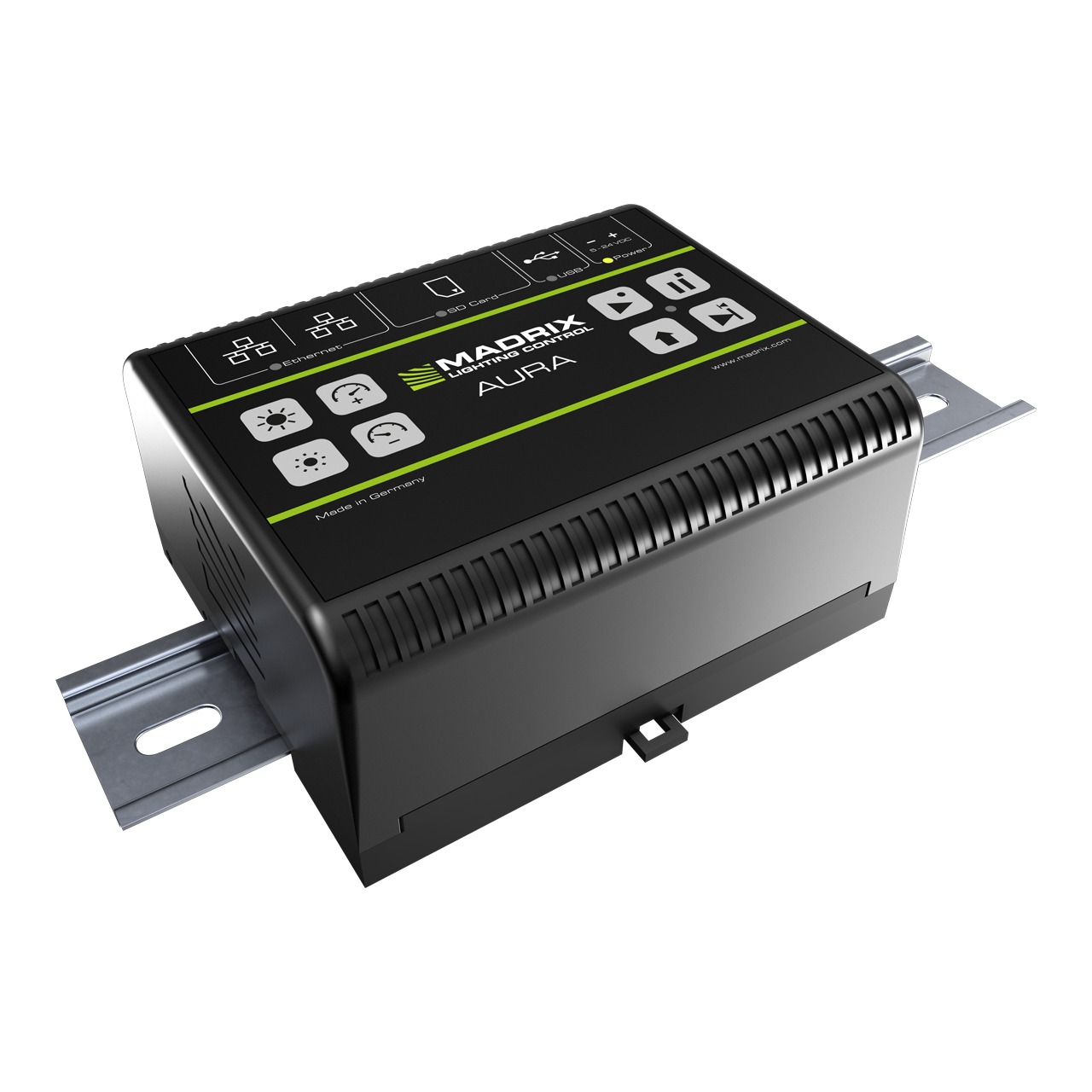 The advanced lighting-control recorder and stand-alone playback unit.
The MADRIX AURA is the central stand-alone controller for simple recording and large-scale pixel mapping. It redefines what is possible in a compact control unit with exceptional performance.
3 versions are available:
▪MADRIX AURA 2
▪MADRIX AURA 8
▪MADRIX AURA 32
Stand-Alone Playback & Central Hub
Independently run the most sophisticated light shows from this energy-efficient playback unit via Art-Net or Streaming ACN. Easily control up to 2, 8, or 32 universes per device.
Simply connect compatible MADRIX hardware interfaces or third-party nodes to provide the correct output for your lighting fixtures.