Start MADRIX and select an empty Storage Place. In the screenshot below, Storage Place S1 P1 is selected on the left side.
Change the color of the SCE Color effect to Red. Then, click on the Map button.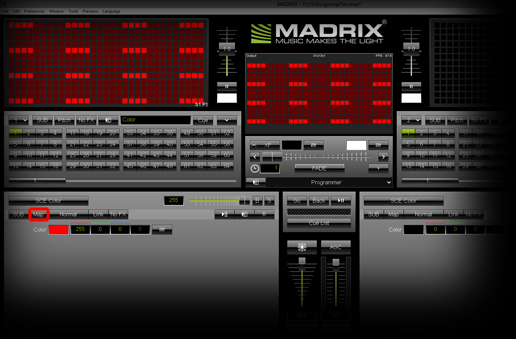 The Map Settings window opens.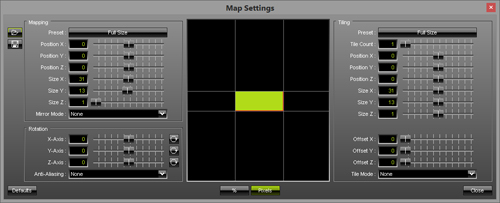 In the Mapping section, click on the Preset button. On the top of the list of presets, you will find a section which contains all created fixture groups.
Note: Your Patch needs to include fixture groups. Otherwise, the list of presets will not include any presets based on such fixture groups.