This topic includes:
▪Welcome To MADRIX HARDWARE MANAGER
Welcome To MADRIX HARDWARE MANAGER
MADRIX HARDWARE MANAGER allows you to manage compatible MADRIX hardware devices.
Quickly change the main settings of devices or update them to the latest firmware, which is always highly recommended.
Thank you for choosing MADRIX!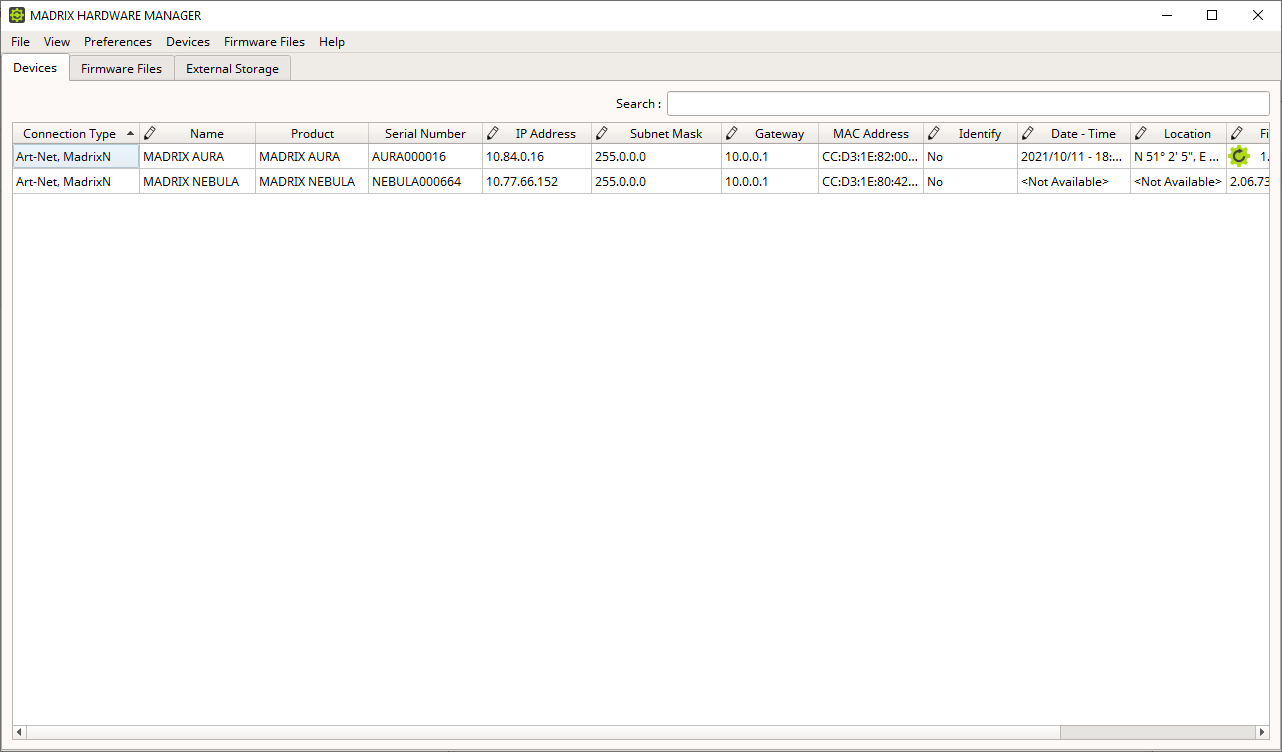 ▪Press F1 on your keyboard while working with the application to quickly call up the MADRIX HARDWARE MANAGER User Manual.
▪LINKS are displayed in this color. Simply click through and you will be taken to the corresponding part within the same topic.
▪»LINKS will take you away from the topic which your are currently reading to another section in this guide or to an external website.
▪This user guide is written in English.
Important Information
Firmware updates are possible over USB or even via an Art-Net Ethernet network connection:
▪Either use USB or the Ethernet connection!
- When using both connection types devices will be shown with two different entries in the list, which may lead to severe issues when accidentally updating the device over both connections simultaneously.
▪Make sure to -stop- sending control data to your devices when managing them with MADRIX HARDWARE MANAGER.
- This refers to input and/or output over Art-Net, sACN, DMX512, etc.
- Otherwise, changes and updates might fail. If an update fails, stop sending data and try to update the firmware again.
▪An active internet connection is required to download firmware files. There are no files available when starting the software for the first time.