This topic includes: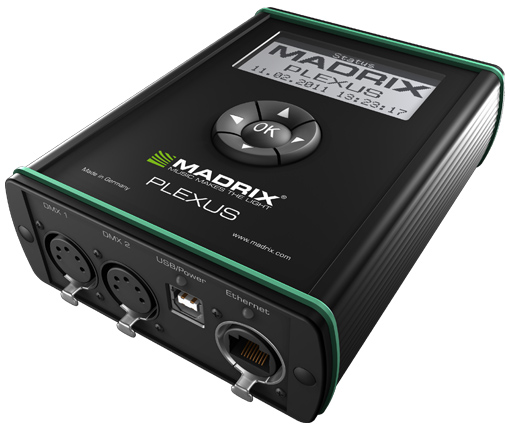 MADRIX PLEXUS is a USB 2.0 DMX512 interface or Art-Net node.
The device can be used as a live controller [Live Mode] or stand-alone interface [Stand-Alone Mode].
▪The MADRIX 5 Software license is not included and sold separately. A MADRIX 5 KEY is necessary if you want to use DMX output [DMX-OUT] or Art-Net output.
▪No separate license is required for DMX Input [DMX-IN].
MADRIX PLEXUS offers a lot features. Because of this, a separate, complete guide is available. You can find the majority of information about the MADRIX PLEXUS in the
▪MADRIX PLEXUS Technical Manual & Quick Start Guide
Download it from »help.madrix.com
▪MADRIX PLEXUS User Manual
Download it from »help.madrix.com