Overview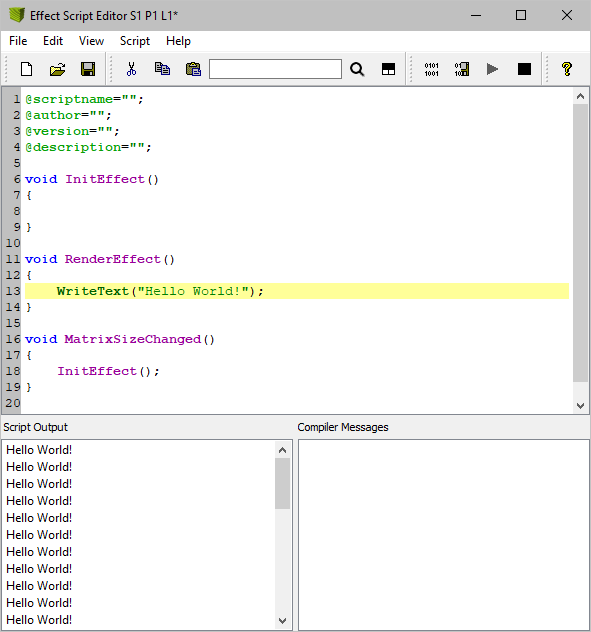 ▪The Script/Macro Editor supports syntax highlighting: as you can see from the screenshot above, MADRIX Script highlights code according to a color scheme.
▪Highlighting will help you to read the source code, to distinguish different types of phrases (e.g., comments, data types, etc.), to quickly recognize functions, and to find errors.
▪In addition, code structuring is enhanced since every line is automatically indented like the last line.
| | |
| --- | --- |
| @scriptname, SetFilter | Represents functions that can only be used in certain areas of MADRIX Script (for example, Storage Place Macro). |
| void | Represents data types. |
| InitEffect | Represents predefined methods. |
| FILTER_BLUR | Represents global variables and constants. |
| Filter, WriteText | Represents functions that can be used in all areas of MADRIX Script (MAS Script Effect, Macros for Effects, Storage Place Macro, Global Macro) |
| "Hello World!" | Represents written text for the Script Output. |